We are Moxies.
While our passion for hospitality remains the core of who we are - we have taken time to make key changes across our restaurants, modernizing the brand to attract new and returning guests, coast to coast.
It's more than just dropping the apostrophe from our name. We added new unique menu items our guests crave, developed operational standards focused on delivering exceptional guest experiences, created a new brand identity (yes, a new logo without the apostrophe) and a new website – all focused on modernizing the brand and bringing the new era of Moxies to life.
Under the expert hand of Executive Chef Brandon Thordarson, Moxies is serving up a globally inspired menu made with high quality ingredients, artfully crafted cocktails, and decadent desserts, unique to Moxies and all made in house. While no two Moxies restaurants are the same, we guarantee that when you walk through any of our doors, you'll be exactly where you want to be.
Watch our video below to get a taste of the new Moxies experience.
The rigour starts at the very top, with Executive Chef Brandon Thordarson painstakingly finessing each ingredient in each recipe so they complement and interact with one another in the most mouthwatering way. The senses come alive as he considers everything from taste, texture, scent and colour. The minutia of each menu item is the back story of the campaign, but of course, that's only the beginning.   
Because each new menu item has to be replicated, exactly right, in each and every Moxies restaurant. So in-person training sessions happen across Canada and US. That way, every Head Chef in every location knows how to create and plate a new recipe to the same level as Chef Brandon in our test kitchen. Then they train their team, so guests get a consistent, high-quality experience whenever and wherever they visit us.
"This is a pivotal moment in our growth and defines the future of Moxies as a leading restaurant brand, and we could not be more excited to embark on this journey."

- Joanne Forrester, President of Moxies
The recipe for our success starts with our people. As we enter the next era of Moxies we are lucky to have a talented team of operators who are charismatic, attentive, hospitable and sharp – they are truly passionate about delivering the very best guest experiences. It is our people-first mind-set that has us recognized by Forbes as one of Canada's Best Employers of 2022. 
"Moxies has been a staple restaurant for many households over the last 30 years, and as we reintroduce Moxies, we look forward to welcoming new guests alongside our loyal, returning customers"

- Cydney Shapiro, Director of Brand and Marketing
Not only have we been busy reinventing the way you see, taste, and experience Moxies – we are also establishing a new and permanent presence across North America. Our Canadian guests will be able to experience our new restaurant design when Kelowna and Downtown Vancouver re-open their doors after extensive renovations in November 2022 (Kelowna) and February 2023 (Vancouver). Edmonton will see a new location in August 2023. We will also open three new premium US locations in 2023; Fort Lauderdale, Boston and Scottsdale.
We look forward to welcoming you back soon.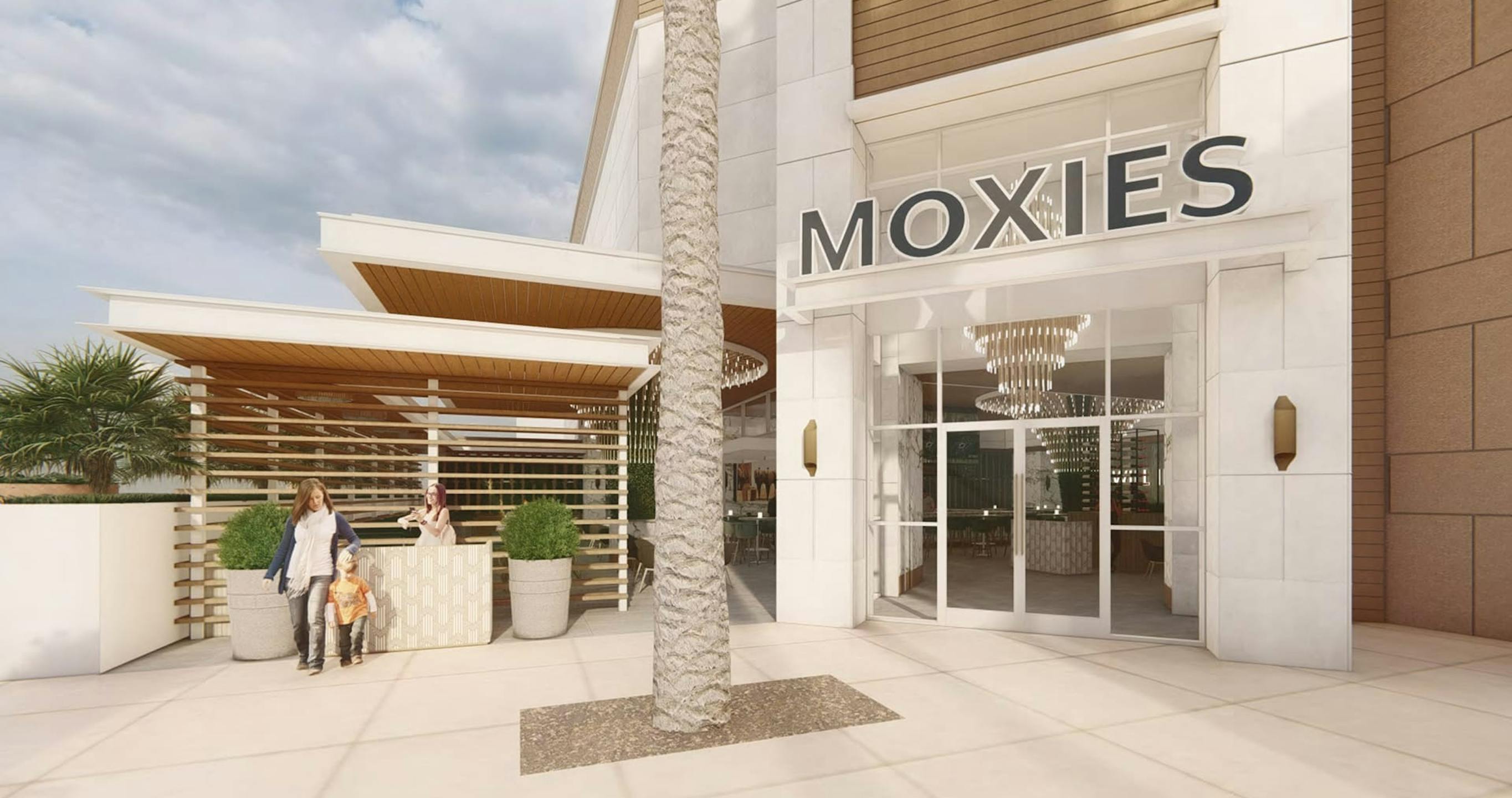 Our secret ingredient:
people
When we think of the Moxies experience, we think of the people who make it possible. Join our team and become a valued member of the family.