Why You'll Love

Working Here
Make every moment

exceptional
Moxies is about making every moment exceptional. And the recipe for our success starts with our people. As we enter the next era of Moxies with our new look, modern branding and fresh menus, we are excited to welcome charismatic, new talent to our team. It's a people-first mind set that has gotten Moxies recognized by Forbes as one of Canada's Best Employers for 2022. We are big into bringing everyone together for team building, celebrating our wins, encouraging growth and enjoying every second of the ride.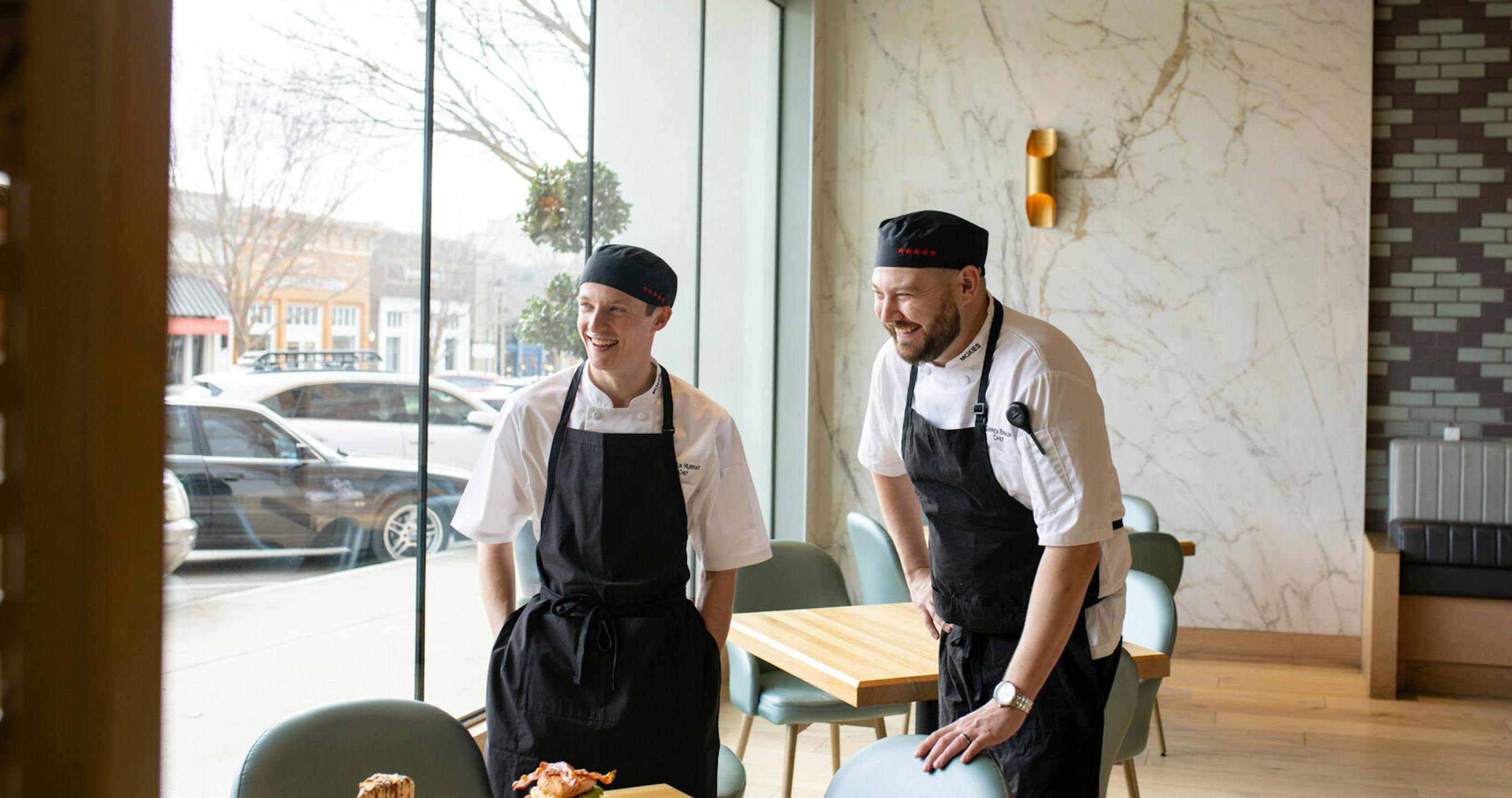 This is your first step into something exceptional. When you work with Moxies, whether that's in the kitchen, behind the bar, at the door or out of our corporate office, your growth is our priority. In joining the Moxies team, you will be a part of something bigger than food and drinks. 
Learning & Development: Learn new skills and have opportunities for advancement with talented mentors
Corporate Benefits: Through our corporate locations, you are given exposure to all Northland Properties brands and have the ability to work towards owning your own franchise
Fun & Dynamic Environment: We are all about creating supportive and encouraging lasting relationships
Competitive Pay and Benefits: We offer competitive pay and at corporate locations, we have amazing perks and discounts from all Northland Brands
Community Involvement: Supporting our local communities and organizations is something that we really take to heart at a store level and through corporate support
Moxies has been a household name since its beginning in 1986 and has now expanded into 55 locations across North America. We've continued to grow and create change and excitement in our industry with innovative flavours, fantastic vibe and inclusive culture. This is an exciting time for you to learn new skills, become a part of a supportive team and contribute your own flavour to our dynamic evolution! 
Be the best part of someone's day, we can't wait to see what you bring to the table! Check out our Careers Page to learn more about working at Moxies and see the current opportunities available.