Delicious is in the Details
Handcrafted Menu. Fresh Ingredients.
At Moxies, the remarkable recipes our chefs bring to the table are no accident.
Every detail of every dish has been carefully considered to give you an epic food experience. Every time. Below is the mouthwatering minutiae of a few menu items we're craving this fall.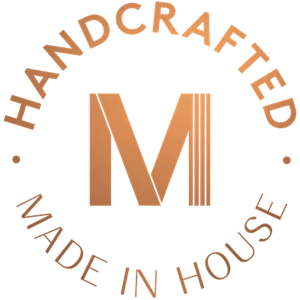 Uniquely Moxies
Handcrafted in house with fresh ingredients
Chipotle Mango Chicken
Not surprisingly, this dish begins with our signature, smokey, chipotle rub, sprinkled on Canadian seasoned chicken — grilled to juicy perfection. We set that on a fluffy bed of ancient grains. Then we top it all with fresh salsacado: hand-diced pico de gallo and ripe avocado. Mango puree elevates this sweet meets spicy dish that's sure to delight even the most discerning tastebuds. 
Tuna Sushi Stack
When you order this dish, you're ordering just-right sticky rice, fresh, ahi-grade tuna marinated in our own soy ginger glaze, hand-cut mango and ripe avocado sprinkled with furikake. (What's furikake? We're glad you asked. It's a Japanese seasoning blend with toasted sesame seeds, sea salt, nori, bonito flakes and just a pinch of sugar.) The tasty tower is topped with sweet, locally grown pea shoots.
Roasted Tomatoes and Whipped Feta
This table-pleasing appetizer starts with baby gem tomatoes — slowly sautèed with fragrant garlic. We plate them with creamy, dreamy Macedonian feta that's handwhipped in-house. Next we chop garden fresh dill and parsley, then gently sprinkle the herbs over the cheese. Seeded artisan bread completes this deconstructed bruschetta that's made to share. But that you might want to keep to yourself. 
Salted Caramel Cheesecake
The deets of this dessert truly take the cake. It starts with handcrafted, gluten-free, pecan crust under house-made cheesecake with crunchy salted caramel sprinkled throughout. Local blackberries and a sprig of refreshing mint sit atop this tasty treat and the whole creation is surrounded by a blissful summer berry sauce.